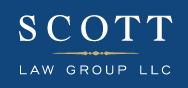 Dear Chamber Members:
On April 20th, the 2023 Maryland General Assembly adjourned Sine Die and our Legislative Committee has now completed its work of reviewing House and Senate bills to ensure that our members' interests are well-served and our businesses are protected.
The Legislative Committee has worked diligently and intensely on your behalf during the session and throughout the year. The Legislative Alert keeps you up to the minute on what is going on in government that affects your business and your family. It's worth your time to read it regularly.
The Legislative Alert is updated periodically during the Maryland General Assembly Session and can be reviewed on the Chamber web page under the "News You Need Now" tab.
Thank you,
Your Legislative Committee
2023 General Assembly Session Recap:
During the 2023 General Assembly session, a total of 2,275 bills were introduced. Of these bills, 1,301 originated in the House and 974 in the Senate. On behalf of the Chamber, the Legislative Committee reviewed all bills by title and identified those that appeared to have some relationship to or impact on business. Of those, 312 were reviewed by bill synopsis and assigned to subject sub-committees for full reading and analysis with discussion and recommendation to the full committee. Sub-committee bill recommendations were discussed and support or opposed motions were voted on during weekly meetings. The Committee took positions of support or opposition on 252 bills. Bills opposed were determined to have a detrimental impact or cost on business. Bills supported were determined to have a positive or beneficial effect on business. Bills that were determined to narrowly affect a specific business or type of business, positive or negative, but did not rise to the level of the committee taking a position, were referred to affected members flagged in the Alert as FYI. The Committee determined there was no need to take a position on 60 bills. Below is a breakdown of the Committee's results
| | | | | |
| --- | --- | --- | --- | --- |
| | Total | Passed | Died In Committee | Effectiveness Rating |
| Bills Supported | 105 | 41 | 64 | 39.0% |
| Bills Opposed | 58 | 15 | 43 | 74.1% |
| Bills Referred FYI: | 89 | 30 | 57 | N/A |
| No Position: | 60 | N/A | N/A | N/A |
Bond Bills Funded:
| | | | |
| --- | --- | --- | --- |
| Recipient | Sponsor | Amount Requested | Amount Funded |
| Indian Head Grocery Initiative | Delegation | $175,000 | $100,000 |
| Willing Helpers Society – Renovations | Davis, Ellis | $350,000 | $350,000 |
| Boys and GIrls Club of So Maryland – Indian Head | Ellis | $500,000 | $500,000 |
| Historic Waldorf School | Delegation | $200,000 | $200,000 |
| Lions Club – Camp Merrick | Ellis | $125,000 | $62,500 |
| Ann Marie Sculpture Gardens | Crosby, Patterson | $250,000 | $175,000 |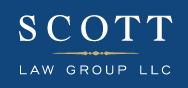 Maryland House of Delegates (HB)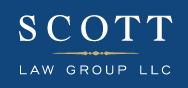 Maryland State Senate (SB)